PointOne Consulting Energizes Flow Process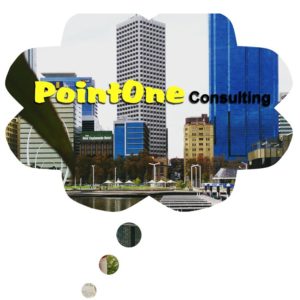 Increase Productivity With PointOne Consulting
PointOne Consulting Energizes Flow Process:
BIG VISION Planning and Leadership
Simplifying Flow Processes
Circle of Quality Feedback Loops
Energizing neuro-social networks
Improving Web Conversions
Webmaster recommendations

Positive Mindset is Key!
You want to integrate with every social group and neuro-social process in the organization. Positively.
You refocus one step at a time–keeping it simple and easy to change course and momentum. You praise, appreciate, reward. Re-incentivize desired behaviours. Wanted outcomes in terms of productivity and efficiency, are created by managerial positivity: The use of positive reinforcement and a positive tone to all communications, on every level … especially in Mission & Purpose statements. Such multi-dimensional positivity will have the inevitable outcome of inspiring a business exponentially – across all levels of staff, from top management to process workers and cafeteria assistants. Mood is contagious …
Test, trial, prove your hypotheses. Discover new marketing strategies and test them …
The Success Loop Concept
JUST KEEP GOING!! Why? Because natural feedback will guide you to better and better choices, (in both production and marketing), refining, adjusting, correcting course and optimizing whatever you do! That's a Success Loop!
Picture it now, working for you …
My Mission: Helping you radically re-think your business!
Unique Quality Of Advice:
Remembering King Solomon's lines in the Book of Proverbs, chapter 11, saying:
"A generous person will prosper; whoever refreshes others will be refreshed."
"Those who trust in their riches will fall, but the righteous will thrive like a green leaf."
"The fruit of the righteous is a tree of life, and the one who is wise saves lives."
These all give meaning to life.
Business as Fun, Joy and Laughter:
Happiness is a choice inside, whilst we rest among the breaths of Nature (after Kelly Sheaffer)
Geoff Dodd, Founder of PointOne Consulting – known as "someone who knows how to kick rocks at a mine site and judge the quality of ore deposits…"
Senior Editor, Focus On a Success Mindset. Inspiring businesses exponentially …