Coop Traffic Leads To Internet Success
Co-operatively Buying Wholesale Leads Works Big Time!
If you want almost immediate Internet success with your web property, in terms of high numbers of web visitors, or "traffic" as the webmasters say, then you'd be well advised to join a traffic coop or co-operative that pools your funds and shares out the web traffic amongst a group of people.
You need to know just who is running the co-operative and what their online track record is like. Big name marketing gurus are best, because they're trying to prove to you that they have superior knowledge, tools, methods, contacts and a rolodex to die for — and in fact they do! They are typically Internet millionaires who have been marketing for a long time.
High quality is essential in these traffic coops in all respects. The integrity of the co-operative management is all important, as you don't want to lose the effectiveness of each dollar invested in the operation. High quality also refers to the quality of the targeted leads you are going to receive for your business offer.
Coop Traffic Leads To Internet Success
Paid traffic is a very specialized area requiring expertise in these services:
Pay per click search engines, such as Google Adwords and Microsoft Ad Center and many smaller PPC's. Careful, precise tracking and statistical analysis is not only preferable, but essential with pay per click or CPM impressions.
Solo ads – where 'one off' emails are broadcast to marketing lists held by established and highly reputed companies or individual Internet marketers. You must get references or find these service suppliers in directories such as the long standing Directory Of Ezines. The quality of solo ads varies immensely from something like a 50% clickthrough rate with keen, targeted visitors, down to utter rubbish with a 0% response. Some lists are burnt out or over exposed to business opportunity offers because that is generally where the money is. In the list.
Media Buys – banner advertising in places where your prospective customers are likely to congregate. For example, reselling affiliates can be frequently targeted at aggregators such as CPA providers, Commission Junction, ClickBank.com and other companies that are supplying them with commissioned offers online.
Co-op traffic is great, then, if the managers know what they're doing and are honest with your hard earned funds! It can make you a highly successful Internet entrepreneur, or it can break your bank account. This writer is so grateful and can thank his lucky stars that he came across people of integrity. People, marketers of the caliber of Reed Floren, Bryan Winters and Christian Von Massow, located in The United States and Germany, respectively. These men are leading us now towards Internet history with the 5 Figure Day program, which generates plentiful cash flow as well as building our marketing lists at up to five times the normal rate. That is simply awesome. Please investigate my claims further right now by considering this high quality traffic coop. Thanks for the trust. Here's a co-op that's a totally new release, 16 June, 2015 :
Commission Miner Coop by Bryan Winters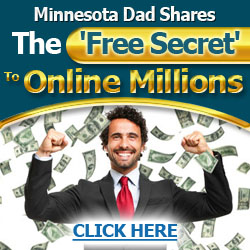 You'll get a boost of marketing leverage when you take advantage of one of our traffic co-operatives.
Yours in Internet Co-operation,
Geoff Dodd, Editor, Focus On Success info